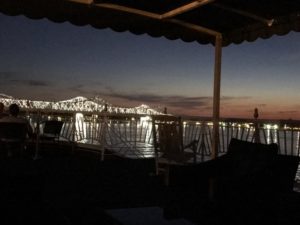 This summer I was Crusin' down the Mississippi — aboard a Paddleboat no less! It made me feel like I was in a Mark Twain novel!
Now I'm in Colorado and the morning greeted me with steamy mountains.
With such raw beauty everywhere we go, I think it's no wonder I like to create with some of Mother Nature's most basic of elements. The unsung heroes (and heroins) of the gemstones used in jewelry.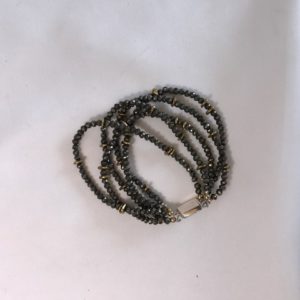 I just finished a pyrite and brass bead bracelet. The copper colored sparkles are rich! Mesmerizing!
I'm starting a new line, created to bring the essence of what inspires us, when we stop to breathe in the beauty of a mountain view or a sunset over the Mississippi River.
Stay tuned. I hope you will enjoy!