Here's the latest from Vickie Riggs Designs
Notes from the artist and an inside peek at the designer's studio and the latest works on the bench.
Stained glass, tables, sculptures and other art by Vickie Riggs.
Events, press coverage, and design news, straight from the designer herself!
Vickie's personal perspective and commentary about the jewelry design industry and our obligation as artists.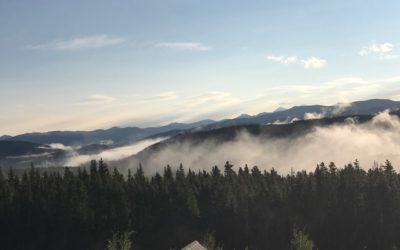 This summer I was Crusin' down the Mississippi — aboard a Paddleboat no less! It made me feel like I was in a Mark Twain novel! Now I'm in Colorado and the morning greeted me with steamy mountains. With such raw beauty everywhere we go, I think it's no wonder I like...
read more