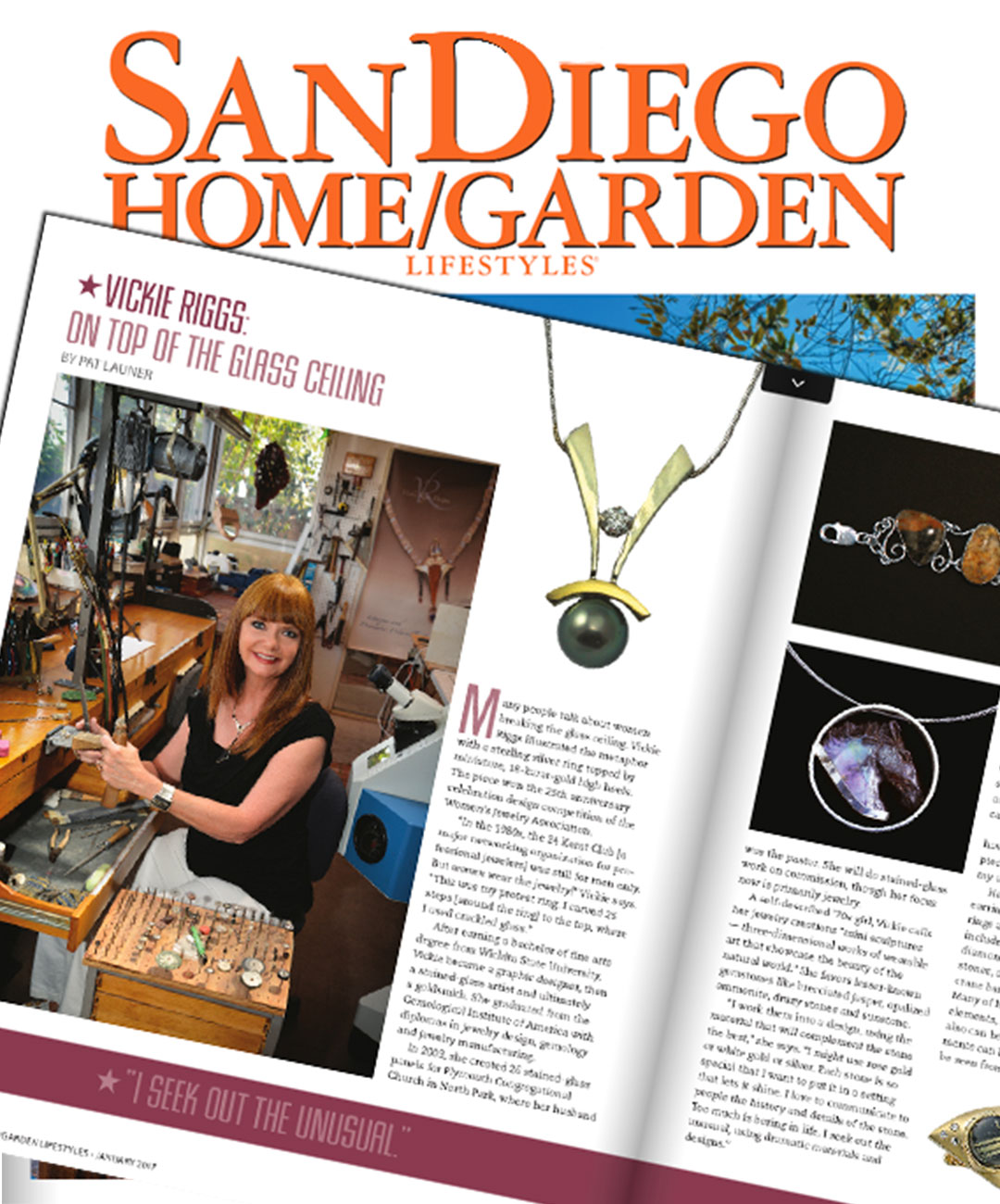 Vickie is pleased to be recognized in San Diego Home/Garden Lifestyles' Ninth Annual STARS of San Diego showcase.
"Over the past eight years, we have recognized local artists who, by sharing their talents and skills with the public, enrich our communities — as well as places beyond San Diego County borders.

In this ninth year of showcasing artists we consider "stars," we are […] continually inspired and amazed by the inventiveness of people in our midst. And we are honored to join them on their journeys as they continue to reach for new heights."

San Diego Home/Garden Lifestyles: January 2017
An inspirational interview by Pat Launer, titled "Vickie Riggs: On Top Of The Glass Ceiling" can be found on page 45 of the San Diego Home/Garden Lifestyles January 2017 issue.
Below is a snapshot of the article. Click on the image below, or click here to view the digital edition, and then scroll to page 45 to read Vickie's interview.